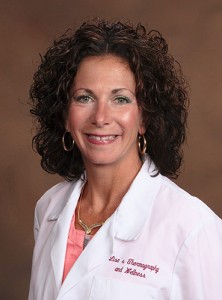 Lisa Mack, CCT, HHC
Thermographer | Owner of Lisa's Thermography & Wellness
In 2012, I  became a Certified Thermographic Technician. Lisa's Thermography and Wellness with several locations throughout New Jersey and New York provides medical Thermography, a radiation-free state-of-the-art screening procedure that captures heat images of through digital infrared thermal imaging.  There is also no compression or risk of damage to implants or underlying breast tissue. Thermography can also be used for full body screening, for both men and women.
Lisa Mack is a Thermography and Wellness expert heard on WOR 710 AM, the #1 News/Talk radio station in the New York market and iHeartRadio.
Thermography is an excellent breast health screening tool, currently being recognized for helping women maintain healthy breasts by monitoring for changes over time.
Thermography is a safe, non-contact, non-invasive examination of the breasts. Our  Breast Thermogram consists of a detailed health history, 8 images of your breasts at all angles and breast health education such as self breast exam and dry brushing.
In addition, you receive an interpretation report and full set of images from a Medical Doctor.